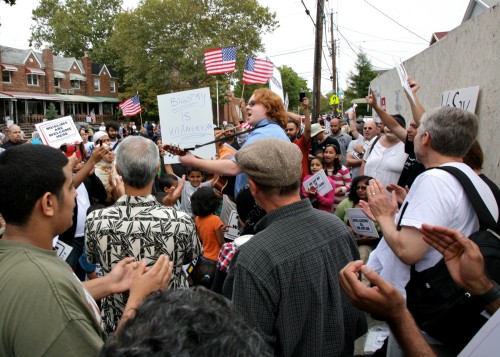 Rev. Matthew Westfox (Associate Minister at All Souls Bethlehem Church), playing the guitar and leading a sing-along of Woodie Guthrie's, "This Land is Your Land" at the proposed building site of a mosque at Sheepshead Bay. Rev. Westfox stepped into the controversial fray on the side of religious freedom.
Only The Blog Knows Brooklyn, 27 September 2010
Across the road, opponents of the Sheepshead Bay mosque turned out to protest against it for the second Sunday running. Last week the Brooklyn Tea Party was behind the demonstration, this week (see placard below) it was a group calling themselves Bay People Inc., who had organised a previous rally back in June.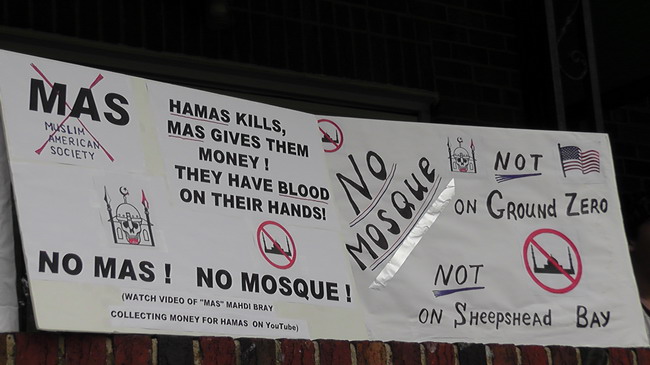 See also The Brooklyn Paper, 27 September 2010
Update:  And see "Brooklyn mosque rally turns ugly", The Brooklyn Ink, 1 October 2010