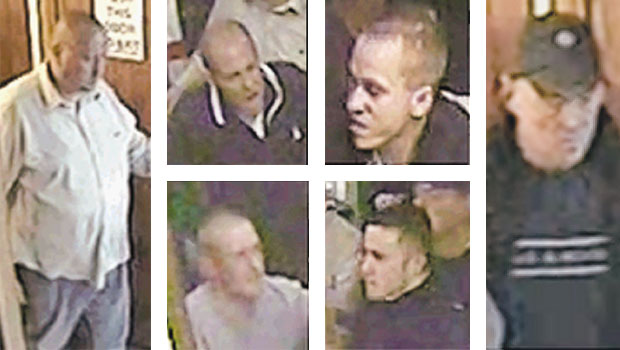 Last week at Newcastle Crown Court nine EDL supporters were sentenced for their part in an attack on an Irish centre where a Socialist Workers Party meeting had been scheduled to take place. After the SWP called off the meeting for fear of violence, the EDL attacked staff at the centre instead. Six of the gang were given prison sentences and three others received suspended jail terms.
Police have now released CCTV pictures of a further six suspects who are wanted in connection with the attack.
Det Sgt Rob Ridley said: "We received a good response from the public when we released the images of the men we needed to speak to originally. There are still some outstanding people we need to speak with, and I'd urge anyone who recognises them to get in touch with us."
He added: "I'm pleased these people have been sentenced for their part in this incident. They all stormed into the Irish Centre, scuffled with two people inside and then left. As a big crowd it was intimidating, and it has been a lengthy enquiry to identify those involved and get them to this stage.
"There's no place for any kind of violent conduct, threatening or intimidating behaviour in Newcastle, and we'll always do all we can to get those involved before the courts. I hope this sends out the message to others that we take this sort of offending extremely seriously and anyone involved can expect to be dealt with robustly by police."
See also "Jailed thug Spence: Hitler fan, BNP activist and EDL boss", UAF news report, 5 December 2011