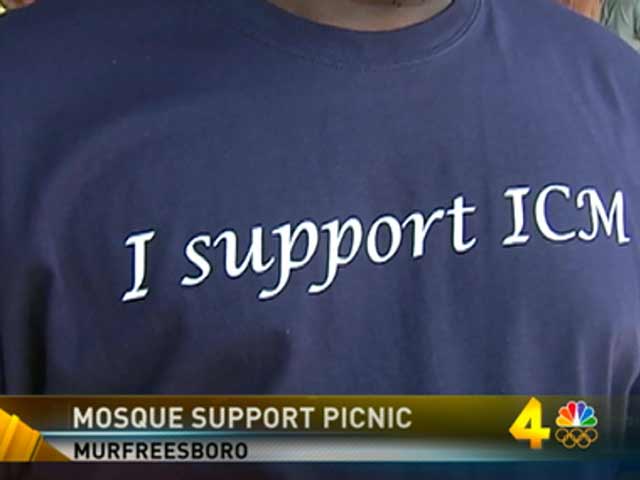 Sunday in Murfreesboro, people of all faiths gathered in support of a new Islamic center struggling to open on Veals Road.
A picnic at Barfield Crescent Park was meant to be a morale boost to the Muslim community who have seen protests and legal complications surround the controversial building of the mosque.
"I'm really happy if they donate money to help build the mosque because I really want to have a better mosque," said 10-year-old Lian Sader.
"The freedom of religion is the right of everyone in this country," added Zulfat Suara of the American Muslim Advisory Council. "I feel like that's something the people of Murfreesboro should be entitled to."
Speaking from Kingdom Ministries Worship Center, Pastor Darrel Whaley said he is part of a large opposition to the new mosque.
"I know that God loves the Muslims as much as he loves me," Whaley. "The problem is Islam and what Islam brings to a community. You can look all around the world and see what Islam has done and is doing."
See also "Large crowd gathers for ICM picnic", Daily News Journal, 8 July 2012