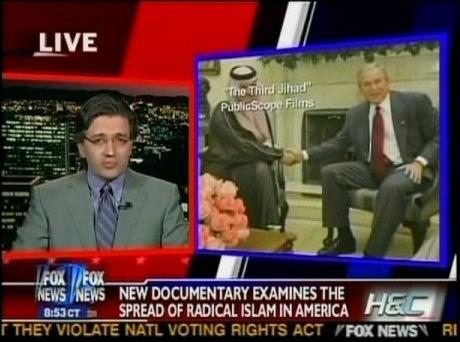 Standing before a throng of cameras after his high-profile hearing on Muslim radicalization, Rep. Peter T. King (R-N.Y.) once again attacked major Muslim American organizations and their leaders, whom King described as soft on extremism.
Asked to identify better leaders, the Long Island Republican pointed to the wavy-haired man beside him, Arizona physician Zuhdi Jasser. Jasser, the head of the American Islamic Forum for Democracy, had just been his star witness at Thursday's hearing. "To me, a group like Dr. Jasser's would be ideal," King said, calling the forum "the most compatible" with American values.
It was a remarkable moment in the spotlight for an organization that until a few years ago had an annual budget of less than $20,000 and a few volunteers.
If King's hearing was about anything, it was about trying to empower a different group of Muslim leaders, people King and other conservatives view as more patriotic, more cooperative and more focused on rooting out terrorists, rather than on Islamophobia.
Washington Post, 12 March 2011
For more on Zuhdi Jasser, see Sheila Musaji's piece in The American Muslim, 12 March 2011