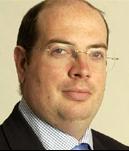 Witchfinder General Andrew Gilligan shifts his attention to Tim Archer, Tory PPC for Poplar and Limehouse, who is speaking at an IFE meeting "Confronting Anti-Muslim Hatred in Contemporary Britain" on 30 March at the London Muslim Centre.
According to Gilligan, this demonstrates that "Mr Archer is perfectly willing to allow himself to be used as a pawn by Islamists if he thinks there might be a few votes in it".
In fact, if you read the leaflet advertising the IFE meeting, you'll see that the Conservative, Liberal Democrat and Respect candidates for Poplar and Limehouse have all agreed to speak there. The only candidate who has not accepted his invitation is Jim Fitzpatrick, the Labour candidate.
What this would seem to indicate is that, with the obvious exception of Fitzpatrick, none of the main candidates in that parliamentary constituency has bought into Gilligan's campaign of smears against the East London Mosque.
This is not the first time that Tories have been condemned by right-wing Islamophobes over their links with the mosque. London mayor Boris Johnson has been attacked by Alexander Meleagrou-Hitchens of the Centre for Social Cohesion on this issue, as has London Assembly member Andrew Boff.
We hesitate to give advice to our opponents, but if Gilligan or Meleagrou-Hitchens possessed a grain of tactical sense they'd see how counterproductive this is from their own witch-hunting standpoint.
Denunciations of Ken Livingstone or George Galloway as pawns of Islamism might find traction in some quarters. But Boris Johnson, Andrew Boff, Tim Archer? In attacking these individuals Gilligan and Meleagrou-Hitchens destroy any shred of credibility they might have left.