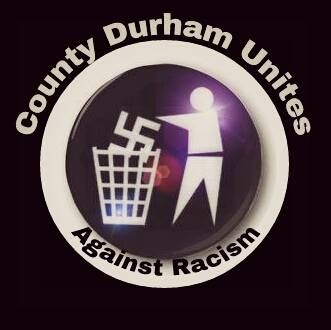 A former pit village in east Durham will be the scene of opposing demonstrations over plans for a Muslim education centre at the weekend.
County Durham Unites Against Racism said it will hold a peaceful counter-demonstration in Shotton Colliery, near Peterlee, to protest against the English Defence League (EDL) and North East Infidels (NEI) demonstration on Saturday (November 9).
It is the second time the EDL and NEI have demonstrated in the village over plans to open a Muslim education centre. In December last year about 200 EDL supporters converged on Shotton Colliery to protest plans by local businessman, Kaiser Choudry's to turn a former The Melrose Arms pub into a Muslim education centre.
Planning permission has since been granted to the facility, which plans to be open to all residents of the community. However, the centre remains closed.
County Durham Unites Against Racism 0rganiser, Graham Turner, said: "When the EDL turned up last year they claimed to speak for the people of Shotton. However, they spent their time masked up, drinking, throwing fireworks and abusing local people."
He added: "We are planning a peaceful counter-demo to let them know they are not welcome in Shotton Colliery or anywhere in County Durham, which has a proud tradition of anti-racism and we would urge anyone who opposes racism to join us on the day."
Easington MP, Grahame Morris, who supports the counter-protest and will be in attendance on the day said: "The EDL are not welcome in Shotton. The EDL's racist views are not shared by the overwhelming majority in the local community who are appalled that right wing thugs from all over the UK are apparently to descend on their village to peddle hatred in an attempt to divide a settled community."
The counter-demonstrators will meet at 1pm while the EDL plan to assemble on the village green at Potto Street at 1.30pm.
Northern Echo, 6 November 2013
See  also CDUAR press release, 6 November 2013