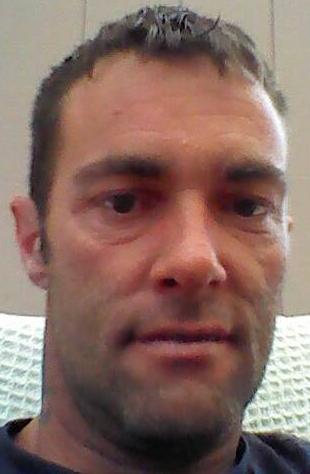 A man was arrested at a Thatcham rally for the English Defence League, Newbury magistrates heard.
The trouble flared during the demonstration on October 5 this year, the court was told. In the dock on Thursday, October 24, was 38-year-old Brian Barnes [pictured], who had travelled from his home in Rectory Road, Hook in Hampshire, for the event.
Helen Waite, prosecuting, said: "The defendant was taking part in an EDL demonstration and was crossing Station Road in Thatcham." She added that he was heard to shout abuse and swear at someone and that "there were three children nearby."
Mr Barnes continued to swear when officers spoke to him and when he was arrested, police found cannabis on him, the court heard.
He admitted using threatening words and behaviour and possessing a Class B controlled drug. Representing himself, Mr Barnes said: "I was highly intoxicated and I'm sorry. That's it." Magistrates fined him £150 with £85 costs and a £20 surcharge.
Newbury Weekly News, 7 November 2013
---
The demonstration on 5 October, which was organised by the EDL's Royal Berkshire division and supported by the Basingstoke, Bournemouth and South United divisions, was called to protest against Muslim "grooming gangs" – in Thatcham, of all places, where there are 180 Muslims out of a total population of 25,267 (0.7%).
A few days before the protest the EDL reported that there were "no updates as of yet on the potential grooming gangs in Thatcham" – and, unsurprisingly, no updates were forthcoming.
The claim that such gangs are operating in Thatcham appears to have originated in a rumour that the owner of a kebab van was sexually exploiting young girls. Two weeks after the EDL protest, a kebab van was attacked by two masked men who shouted racist abuse at the young man working there and threw a brick at him.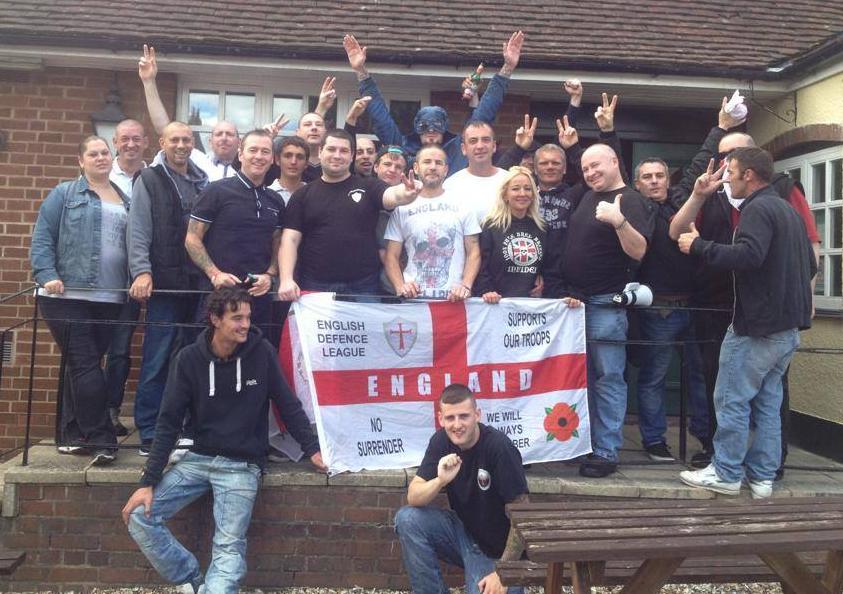 English Defence League's 5 October demonstration against 'grooming gangs' in Thatcham