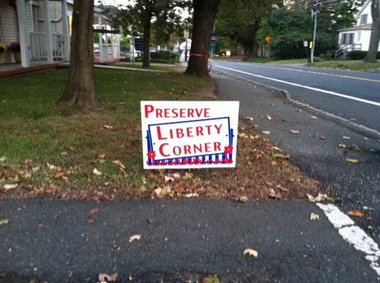 The lawyer for a Somerset County Islamic organization believes that the township Planning Board is discriminating against his clients for wanting to build a mosque in the Liberty Corner section of Bernards.
Vincent T. Bisogno, attorney for the Islamic Society of Basking Ridge, said the board increased the parking requirement to 110 spaces despite a zoning ordinance suggesting a house of worship of this size be required to have 50 spaces. "Is it (the ordinance) only for Christians?" Bisogno asked during a board meeting Tuesday night.
Residents, some of whom have formed a group and hired an attorney to oppose the application, believe the mosque would be out of character for the rural and bucolic neighborhood. Some fear the mosque would invite too much traffic to the area.
Bisogno said that increasing the parking requirement at this stage of the process would be inconvenient. If the board can increase the parking requirements from the standards set in the ordinance, "why would anybody build in Bernards Township? That doesn't make sense."
"How do you determine storm-water management until you determine the parking requirements?" he added. "I'm at a loss as to what the parking requirement is here and what do I do in preparing a site plan.
"We want to be treated like every other house of worship. My clients are very concerned about this matter and I have told them many times that I have appeared here before … and that this board is always fair and equitable. My clients are not convinced of that."
MyCentralJersey.com, 9 January 2013
See also "Attorney for Bernards Islamic Society is 'shocked' by planning board standards", NJ.com, 9 January 2013