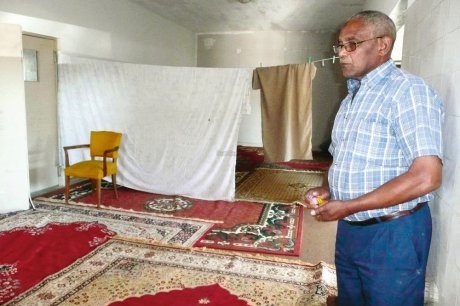 Sud Ouest reports that vandals broke into a former bakery at Le Barp in Val de l'Eyre in south-west France, which has been rented by the Moroccan community for use as a prayer hall during Ramadan, and defaced the walls and carpets with racist graffiti and swastikas.
Belal El Filali, the 70-year-old vice-president of the local Moroccan association, who came to Le Barp in 1969 to work in the strawberry fields says: "For more than forty years I have lived here, and we have never seen this."
The mayor of Le Barp, Christiane Dornon, who lives nearby, has condemned the attack. "I am outraged, these are people who have lived here for more than thirty-five years, there have never been any problems, it is a community who should be treated with respect."
Update:  Sud Ouest reports that a demonstration in solidarity with the local Moroccan community, organised by Le Barp's mayor Christiane Dornon, has been held outside the desecrated prayer hall.