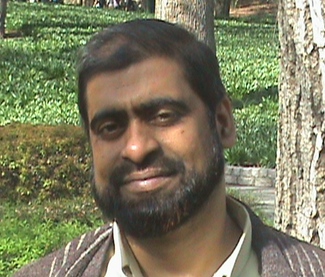 A former bus cleaner is suing the NYCTA for "persistent harassment due to his Muslim beliefs" and denying him "reasonable workplace accommodation of his religious observances," according to a statement from DRUM, an advocacy group based in Queens.
According to the complaint, Bangladesh-born Sheikh Ahmed worked as a cleaner with NYCTA's Department of Buses with a clean record for more than 10 years. Trouble apparently began, however, when Ahmed transferred to Brooklyn's East New York Depot in 2009, where he claimed to be subjected to various forms of mistreatment for observing his daily prayer requirements, as well as denied leave to observe Jumah, which stipulates attendance of Friday afternoon service at an Islamic mosque.
The complaint provides several examples of Ahmed's alleged mistreatment. In July of 2010, Ahmed claims his supervisor, David Forrest, "forced Ahmed to work in the pouring rain, when a more junior cleaner would have normally been assigned to the job." The next day, the complaint alleges that "Forrest unnecessarily reassigned Ahmed to work alone outside in temperatures above 95 degrees," despite warnings from supervisors about the dangers of working in extreme heat.
The most troubling charge took place in September, when Ahmed was allegedly assigned to "work outside the depot alone," despite the fact that employees were typically assigned to pairs. Ahmed said he had specifically expressed concern about working alone "due to reports of hate crimes against Muslims." When Ahmed filed a safety grievance a week later, Forrest allegedly told him that "his concerns…were 'B.S.' and not important.