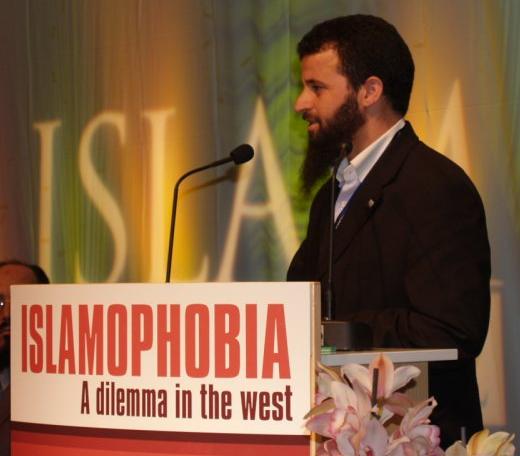 Islam Channel CEO – Mohamed Ali Harrath appeared this morning in Kempton Park Magistrates Court in Pretoria, in what was regarded as a formality following his arrest at the end of January this year, in connection with an Interpol Red Notice posted by the Tunisian authorities.
Mohamed Ali was bound over to re-attend the court to allow the Tunisian authorities time to put forward a case for his extradition in connection with convictions imposed in his absentia relating to his opposition 20 years ago to the one party state in Tunisia.
In January this year following Mr Harrath's arrest at the Oliver Tambo airport, lawyers representing Mr Harrath challenged the lawfulness of the arrest and demanded that evidence be produced to confirm Mr Harrath's guilt or complicity in alleged crimes.
In the absence of such evidence or indeed any submission from the Tunisian authorities, the Magistrate at the court in Kempton Park today notified Mr Harrath that there are no grounds on which he should be held either now or in the future in relation to the notice.
On the basis of Tunisia's lack of response, its decision not to present evidence in this trial and the Magistrate's dismissal of the case, the lawyers representing Mr Harrath will today be making an application to have the notice removed from Interpol's records. Lawyers are also intending to pursue the South African authorities for damages in respect of wrongful arrest – on the basis that the notice was issued against him over 20 years ago by Interpol, on a misleading instruction by the government of Tunisia and that Interpol's website states that "An Interpol Red Notice is not an international arrest warrant" and "the person should be considered innocent until proven guilty."
Following the trial, Mr Harrath proclaimed: "This trial has been a significant legal test both in terms of the lack of sincerity and integrity of the allegations against me and of the unjustness of the Interpol Red Notice system – which has been used to intimidate and harass political opponents by states such as Tunisia. This result is a complete vindication of the allegations against me and I shall be pressing for a complete and urgent review of the misuse and abuse of the Interpol Red Notice system."
Islam Channel press release, 29 March 2010
Cf. Douglas Murray, "I had dinner with a wanted terrorist", Telegraph blog, 17 March 2010