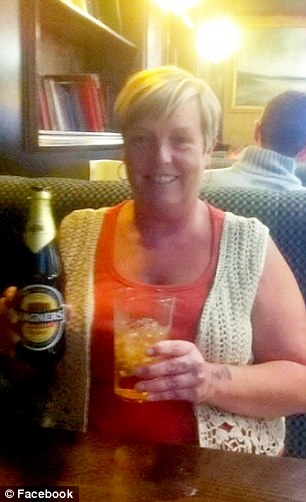 A football fan who ripped up pages of the Koran during a match has been banned from every football ground in England and Wales for three years.
Julie Phillips, 51, tore pages during Middlesbrough's 2-2 draw away at Birmingham City, last December. Police said Phillips, who already had a lifetime ban from Middlesbrough's Riverside Stadium, caused or contributed to other acts of disorder.
Phillips said she did not know the book was the Koran.
She is the first woman in the North East to receive such a ban, which was imposed by Teesside Magistrates' Court.
A trial at Birmingham Magistrates' Court in May found Phillips and another Middlesbrough fan guilty of causing racially aggravated harassment, alarm or distress.
Cleveland Police applied to the court in Teesside to have her banned from all football grounds saying the Koran incident was one of several involving Phillips.
They said she was arrested last year during another Middlesbrough game where she allegedly racially abused a steward. And the court heard that while travelling back from another game Phillips was drunk, abusive towards British Transport Police officers and made threats to another group of fans while shouting and swearing at them.
Phillips said she had not realise the book she was tearing up was the Koran and denied using racist or abusive language, but the Teesside judge said she had "underplayed" her role in the incident.
James Langley, the solicitor for Cleveland Police who persuaded the court to impose the ban, said Phillips' case should act as a warning to other football fans.
Phillips said she has supported Middlesbrough for 40 years and thought the club's lifetime ban was "very harsh". The court heard she has also now lost her job with Middlesbrough Council.
See also "Boro fan Julie Phillips banned from all football grounds for minimum of three years", Evening Gazette, 16 December 2014
And "Abusive football fan who ripped Koran to 'make confetti' banned from games for three years", Independent, 17 December 2014