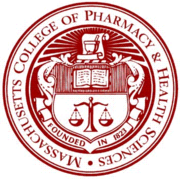 A Massachusetts pharmacy college instituted a ban on clothing that obscures the face, including face veils and burqas, weeks after a Muslim alumnus who is also the son of a professor was charged with plotting terror strikes.
The policy change at the Massachusetts College of Pharmacy and Health Services, announced in a campus-wide e-mail last month, went into effect Friday.
Michael Ratty, a college spokesman, said the policy was developed in the fall during the school's annual review of its public safety procedures and was unrelated to the arrest of 2008 graduate Tarek Mehanna.
Mehanna, of Sudbury, was arrested Oct. 21. He is accused of conspiring with two men to randomly shoot mall shoppers and kill U.S. public officials and soldiers in Iraq. Mehanna's family has denied the charges and Mehanna has drawn strong, public support from friends and students he taught at a Muslim school in Worcester. Mehanna's father, Ahmed Mehanna, teaches at the Massachusetts College of Pharmacy's campus in Boston.
The school's revised "identification policy" reads that for "reasons of safety and security, all students must be readily identifiable while they are on campus and/or engaged in required off-campus activities. … Therefore, any head covering that obscures a student's face may not be worn, either on campus or at clinical sites, except when required for medical reasons."
The policy would effectively ban face veils, as well as burqas and niqabs, which either cloak the entire body or cover everything but the eyes. Ibrahim Hooper of the Council on American-Islamic Relations said he has contacted school officials about providing a religious exemption, and said it's required because the policy makes a medical exemption.
He said the revision was aimed at two female Muslim students who wear face veils due to their religious beliefs. Hooper said a minority of Muslims believe that covering the face is required, but that stopping them from practicing their faith is "un-American".
Hooper said strong security can be maintained at a college without sacrificing religious freedom. "If you can get on an airplane wearing a face veil, you can go to class at Massachusetts College of Pharmacy wearing a face veil," he said.
Daniel Pipes, director of the Middle East Forum and a frequent critic of militant Islam, applauded the college for the policy change, noting numerous terrorist attacks have been committed by people hiding themselves and their weapons under veils.
"I think the college was alerted to the dangers that could come from its student body by the arrest of Tarek Mehanna … and realized that it needs to take preventative steps to protect itself, its student body, its staff," he said.
Associated Press, 5 January 2010
Update:  See "Massachusetts college alters policy banning face coverings", CNN, 8 January 2010