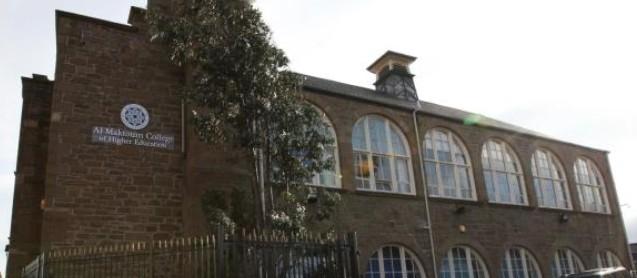 And that must be a first. However, the two workers in question are Malory Nye, who claims that he was dismissed from his post as principal of an independent college in Dundee "because its hierarchy viewed his race and religion as a threat to its Muslim values", and his wife Isabel Campbell-Nye, who says she was dismissed as head of the college's English language centre "because she brought in too many students who were not Muslims or Arabs".
See "College 'sacked head and wife for being white Christians'", Daily Telegraph, 30 December 2011
And "'We were sacked for being white and Christian', claim principal and his wife dismissed from Dubai-backed 'multicultural' college", Daily Mail, 30 December 2011
The Mail's report is accompanied by a comment piece from David Thomas (originally entitled "Christian couple sacked from Muslim college shows our cowardly appeasement to other religions") which condemns "gutless capitulation" to non-Christian faiths.