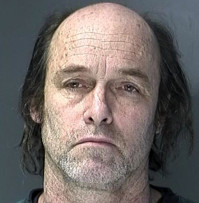 Suffolk County Police have arrested a Centerport man on charges of criminal mischief as a hate crime after police said he intentionally damaged a Huntington mosque parking lot last month.
Hate Crimes Unit detectives, with the assistance of Second Precinct Crime Section officers, were conducting surveillance at Masjid Noor Mosque, at 1032 Park Ave., as part of a continuing investigation into incidents of vandalism at the location. Police said that while detectives and officers were at the location Tuesday night, Stephen Pratt threw a glass bottle into the mosque driveway from his vehicle.
Pratt, 55, of 700 Washington Dr., was charged with fourth-degree criminal mischief as a hate crime for throwing a container of white concrete sealer into the driveway of the mosque on Dec. 31. He was also charged with second-degree harassment in Tuesday night's incident. Pratt is scheduled for arraignment Wednesday at First District Court in Central Islip.