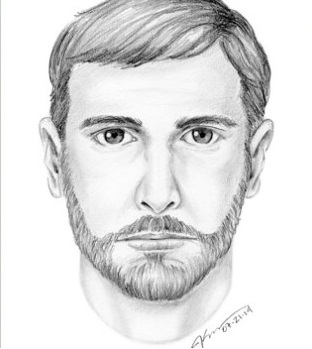 Police in Long Beach are investigating a possible hate crime committed against a woman wearing Muslim garb. The incident occurred earlier this month, authorities said.
A 32-year-old female Long Beach resident, wearing a traditional hijab, was attacked in a parking lot in the 4000 block of Atlantic Avenue. Police said the woman was wearing a black hijab, the head covering Muslim women wear to conceal their hair and necks.
As the woman loaded items into her car, she said she was approached by a man from behind. He grabbed the hijab and began cursing at the woman, police said. Authorities said the man called the hijab by its name, indicating he had knowledge of the Muslim culture.
Police said the man tried to remove the hijab from the woman's head, pulling and twisting it as she resisted. The victim was choked by his action and received scratches and abrasions to her neck. The man fled on foot, southbound down an alley, with the hijab in his hand.
The victim was able to provide a description of the man. She said he was a white, in his 30s, about 5-foot-8. He had a thin build, short brown hair and brown eyes. The man also had a trimmed brown mustache and a beard. When last seen, the man was wearing a white, button-down shirt, black pants and dark shoes, possibly black.
Police said the attack incited fear in the victim for both her life and safety. Due to the circumstances, this incident is being investigated as a hate crime.
Long Beach police said they had no similar incidents on record and believe this to be an isolated incident. However, they are asking anyone else who might have had a similar experience with this man or any other to come forward immediately.
"This incident occurred during the day in a busy shopping center and we are hoping that someone may have witnessed the encounter or saw the suspect leaving the area, and can provide us with additional information," police Chief Jim McDonnell said. "Crimes of this nature will not be tolerated in our city, and we will continue our efforts to find the suspect and hold him accountable."
Anyone with information should call Long Beach police at (562) 570-7250.
Update:  See "Long Beach forum to address hate crimes, snatching of Muslim's hijab", Long Beach Press-Telegram, 28 July 2014