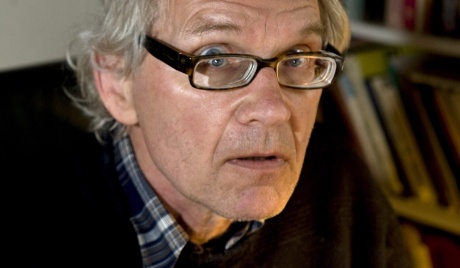 Swedish artist Lars Vilks has defended his decision to speak at an anti-Islamic conference in New York on September 11th, claiming he would also accept an invitation from the Ku Klux Klan.
Vilks, the Swedish artist who enraged Muslim groups with his depictions of the Prophet Muhammad as a dog, agreed earlier this month to speak at a conference organized by the anti-Muslim group Stop Islamization of Nations (SION).
Last week, however, an art gallery in northern Sweden booted him from a planned group exhibition because of his decision to accept the SION invitation. Several of the other participating artists pulled out in solidarity with Vilks, stirring up a debate in Sweden this week about artistic freedom and Islamophobia. The art exhibition, which was due to open on September 30th, has since been cancelled.
In a lengthy interview published in the Aftonbladet newspaper on Thursday, Vilks defended his decision to speak at the SION event. "If the Ku Klux Klan had invited me, I would have gone," he told the paper.