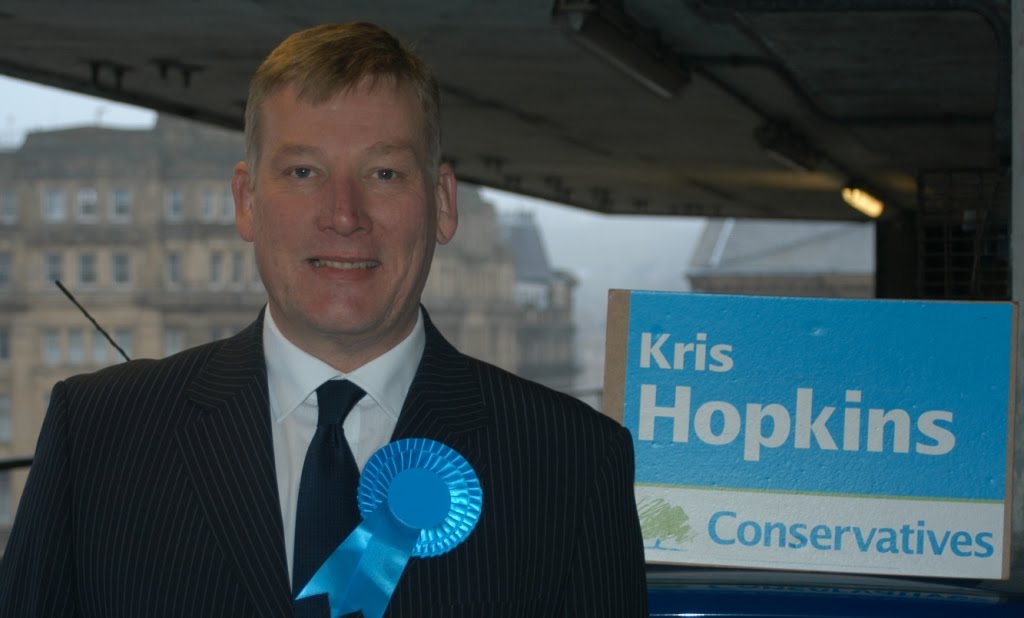 Earlier this month Keighley's Tory MP Kris Hopkins disgraced himself with a speech in the House of Commons in which he stated that "gangs of Muslim men are going round and raping white kids".
Predictably, Hopkins joined in the right-wing denunciations of the Office of the Children's Commissioner's interim report on child sexual exploitation in gangs and groups. Last week's Bradford Telegraph and Argus quoted him as claiming that the report was "an opportunity lost" and that it danced to a "politically correct tune" by ignoring the number of abusers who were of Asian heritage.
You can read the response by JUST West Yorkshire here. They state:
Kris Hopkins comment in the T&A that the Report dances to a  "politically correct tune" is disappointing as neither the Office of the Children's Commissioner nor the multitude of practitioners, academics and professionals have any vested interest in understating the problem. Instead the MP for Keighley would be advised to read the Report thoroughly and take note that the exploitation of children through grooming represents one model of child exploitation. Most child abuse occurs between people who are known to each other. He will also be aware about the use of the internet to target children and the institutional abuse taking place in religious, educational and other settings that have recently dominated press and media headlines. He need not look very far from home to consider the wrecked young lives in the Jimmy Savile pedophilia scandal in neighbouring Leeds and beyond.
Condemning Hopkins' "cynical use of statistics", Just West Yorkshire urges him to "look at the solutions rather than give succour to the Far Right and those who peddle myths and stereotypes of minority communities".
The statement appends an article by JUST West Yorkshire director Ratna Lachman from the Guardian's The Northerner Blog which accuses Hopkins of "risking serious damage to the carefully-constructed efforts by all communities and public institutions in Bradford to re-build trust and confidence following the 2001 riots in the city". Ratna Lachman points out that the government's hostile response to the Office of the Children's Commissioner's interim report "adds to evidence that institutional Islamaphobia has become part of the political culture, embedded in the heart of how governments across the political mainstream have come to view Muslim communities as the 'other'."