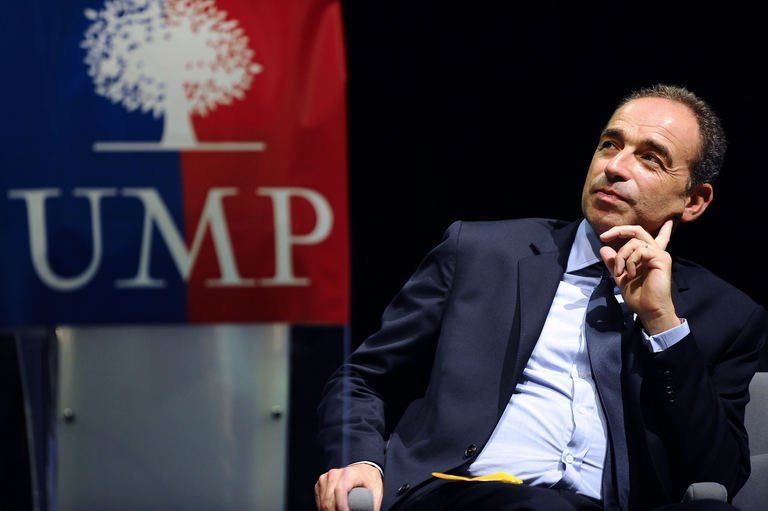 A brash, Muslim-baiting right-winger described as "Sarkozy Light" was last night elected leader of France's conservative opposition.
Jean-Francois Cope's victory sets him up to be President of France in 2017, when he is likely to go head-to-head with Francois Hollande, the current Socialist head of state.
Cope, 48, beat his far more moderate opponent Francois Fillon by 50.03 per cent in a bitter election involving 300,000 members of the UMP party.
Its former President, Nicolas Sarkozy, was defeated by Hollande in May and on Thursday is set to appear before a judge in Bordeaux to answer corruption allegations.
Sarkozy became notorious for pursuing the votes of far right National Front supporters at the end of his five year term – a move which Cope is set to continue.
In his Manifesto for an Uninhibited Right, published last month, Cope argued that France's immigrant suburbs were brimming with "anti-white racism".
He then shocked moderates by complaining about a boy who had his chocolate pastry snatched from him by Muslim "thugs" during Ramadan.
"I am the tenant of a right which does not have hang-ups, which tells the truth and is comfortable with itself," said Cope.
He also played a prominent role in the UMP's campaign to ban the full-face Islamic veil and hold a controversial debate on national identity.
See also "Anti-Islam rightist leads French opposition", OnIslam, 20 November 2012