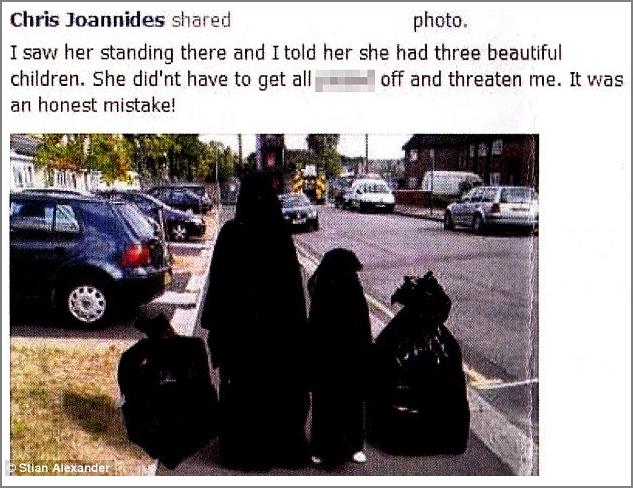 A councillor embroiled in a race-hate Facebook scandal has been kicked out of the Conservative party.
Chris Joannides has been expelled for a period of 12 months after Conservative Party Central Office launched an investigation into his re-selection as a candidate for Grange ward in this year's council elections.
At a meeting of the Conservative Party's board this morning, senior figures formally ruled Mr Joannides out of seeking re-election in May.
Mr Joannides had the whip withdrawn from him by the Conservative group on Enfield Council last year after print-outs of his personal Facebook account were shown to group leader Michael Lavender and this paper. They contained Muslim-bashing jokes and comments likening women and children dressed in burkas to bin bags.
There were also comments about Turkish Muslims, written in Greek. This week the Foreign Office were unable to confirm reports that Cypriot president Nicos Anastasiades had written to Foreign Secretary William Hague about the matter.
A spokesman for the Conservative Party said: "Chris Joannides is not endorsed as a Conservative Party candidate in the forthcoming local government elections in the London Borough of Enfield in May 2014. No appeal is permitted under party rules.
"Furthermore, Mr Joannides is expelled from the Conservative Party for a period of 12 months. He may appeal against this decision and it is our understanding that he intends to do so."