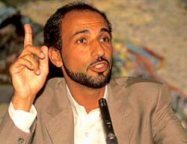 The anti-Islam discourse in Europe is not only coming from politicians and international media but also from intellectuals, a conference on Islamophobia in Europe held in Brussels on Monday was told.
Jocelyne Cesari, an associate professor from Sorbonne, Paris, said Muslims in Europe are facing discrimination in the cultural and religious domain as well as in immigration, housing, education and employment "Muslims belong to the underclass of Europe," she noted.
Well-known European Muslim thinker and intellectual Tariq Ramadan said "there is a discourse built on racism and Islamophobia." "What we heard about the Jews in the 1930s-40s now is coming back to Muslims. Yesterday it was said by right-wing parties. Today it is the mainstream parties which are carrying out the anti-Islam propaganda," he said.
Speakers in the conference cited the example of Italian writer Oriana Fallaci who, along with other insulting remarks, was quoted as saying Muslims "multiply like rats." These western intellectuals are blaming Islam per se for all the problems of the Muslims, Ramadan said.
Ramadan, who is president of the Brussels-based European Muslim Network (EMN), also called for a debate among Muslims in Europe to respond to such criticisms and provide answers to Islamophobia.
The conference was organized by the European Policy Centre in cooperation with the King Baudouin Foundation as part of their "Multicultural Europe" program.