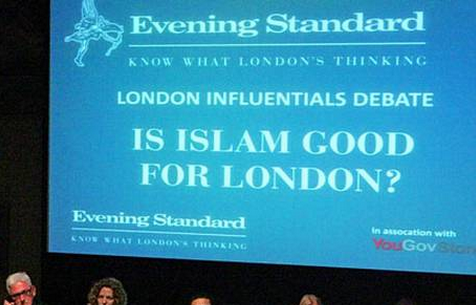 The Evening Standard reports on yesterday evening's discussion, organised around this question.
Rod Liddle is quoted as saying: "Islam is masochistic, homophobic and a totalitarian regime. It is a fascistic, bigoted and medieval religion." He and Joan Smith argued the case for the negative. However, when you see that those presenting the case in favour included Ed Husain and Michael Burleigh, it would appear that Inayat Bunglawala was the only voice of reason in this skewed debate.
Video links here.
See also Inayat's post at Comment is Free.