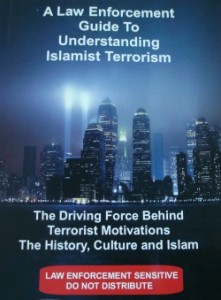 Police training officials have called off a local anti-terrorism class for officers after protests from a Muslim civil liberties group called the course's instructor "notorious(ly) anti-Muslim."
Officers from various local departments had been scheduled to attend instructor Sam Kharoba's class, "Islamic Awareness as a Counter-Terrorist Strategy," Monday at Lombard Village Hall. But late last week the Chicago chapter of the Council on American-Islamic Relations called for the training's cancellation.
The course was scratched Friday after the head of the state's police training agency asked the local training agency, North East Multi-Regional Training, not to use the instructor until the state evaluates his curriculum. According to the local organization's director, Phil Brankin, the executive director of the Illinois Law Enforcement Training and Standards Board, Kevin McClain, said the trainer would not be used statewide until the inquiry concludes. McClain could not be reached.
The Muslim civil liberties group said in a news release that Kharoba's training materials are "riddled with inaccuracies, sweeping generalizations and stereotypes." The group cited Kharoba's training materials, arguing that he portrays Islam as inherently violent.
Kharoba could not be reached for comment. The instructor has attracted controversy in the past. Last year, CAIR and other Muslim groups asked Florida law enforcement officials to stop hiring him to teach.
On the North East Multi-Regional Training group's website, Kharoba is described as a Jordanian-born "nationally-recognized presenter … noted for his knowledge in Arabic name construction, symbols and colors" who has conducted training for more than 13,000 law enforcement officials. The course, according to the site, aims to provide "insight into the mindset of Islamic militants" and teach ways to "differentiate between moderate and radical persons."
Brankin said he had examined Kharoba's work and believed his conclusions were based on credible research, even if CAIR finds his message offensive. Brankin added that he recently invited CAIR to develop and offer its own training through his agency. "I'm confident that (the state agency's) review will find nothing wrong with the curriculum or the instructor," he said.