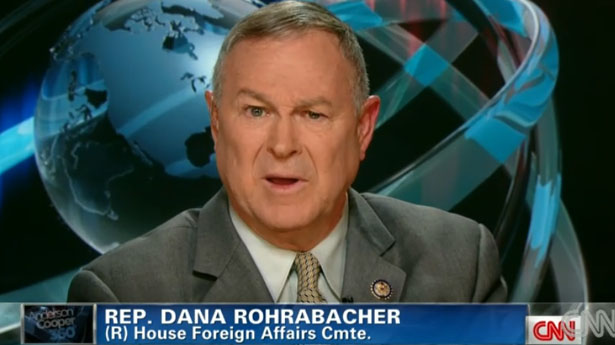 Rep. Dana Rohrabacher (R-CA) during a hearing on Friday said that he believes that Islam as a whole is a threat to the United States, labeling it as a religion that will "motivate people to murder children."
During a hearing he chaired on "Islamist Extremism in Chechnya: A Threat to the U.S. Homeland?" Rohrabacher continually referred to the 2004 Beslan hostage situation – in which Chechen extremists took control of a school in Russia resulting in the death of more than 180 children – as an example of the threat that Islam poses.
At one point, the California Republican sought to clarify that he wasn't opposed to any religious group gaining power within a region — only Islam. "What we need to worry about is if it happens to be a religion that convinces people that part of their faith is to go off and murder other people's children," he said, referring to Islam broadly.