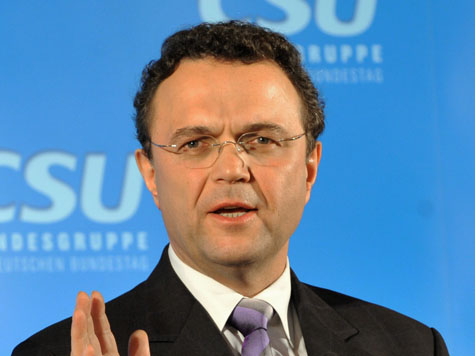 Germany's new interior minister has said Islam does not "belong" in the country, reopening a bitter debate over the integration of Germany's 4 million Muslims.
Hans-Peter Friedrich, who took office on Wednesday, was being asked by reporters about a gun attack at Frankfurt airport in which two US servicemen were killed and another two injured. Investigators suspect the attack, carried out by a 21-year-old Muslim immigrant from Kosovo, was an act of Islamist terrorism. A federal judge in Karlsruhe on Thursday ordered the suspect be remanded to jail on two counts of murder and three of attempted murder, pending further investigation.
In his first press conference as minister, Friedrich said on Friday that Muslims should be allowed live in modern Germany, but he added: "To say that Islam belongs in Germany is not a fact supported by history."
He was immediately criticised by another government minister. "Of course Islam belongs in Germany," said the justice minister, Sabine Leutheusser-Schnarrenberger, of the FDP party, which rules in a coalition with Chancellor Angela Merkel's Christian Democratic Union (CDU). "I assume that the new minister will follow the lead of his predecessor [Thomas de Maizière] and will take his responsibility for integration policy seriously, and campaign for cohesion rather than exclusion," she added.
Another FDP politician, Hartfrid Wolff, said on Friday in Berlin: "Islam has been a real part of Germany for several generations … It is just as unhelpful to deny this fact as to naively romanticise multiculturalism."
Dieter Wiefelspütz, of the opposition SPD party, said Friedrich was talking "nonsense". The interior minister had started his new job by making a "misjudgment", he added.
Aiman Mazyek, chairman of Germany's Central Council of Muslims, said Muslims should no longer be dismissed as a social group. He said he agreed with comments made in October by Germany's president, Christian Wulff, who called on Germans to recognise that Islam is a part of the nation.