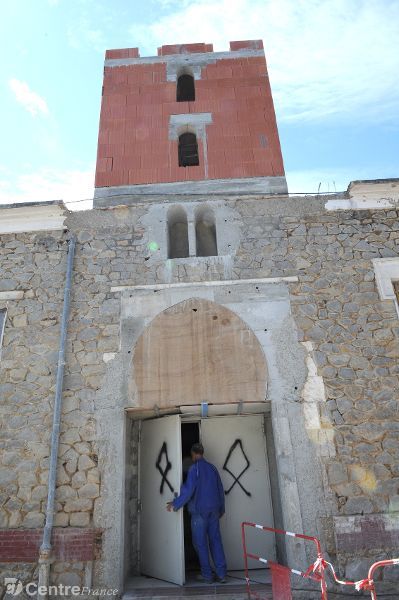 On Sunday morning the residents of Rue Émile Zola and worshippers at the great mosque of Limoges had the unpleasant surprise of discovering "Odal" (or "Othalan") runes crudely painted on one of the doors of the building, whose minaret is currently under construction.
This is a serious provocation against the community, in the middle of the month of Ramadan. Mosque officials have filed a complaint and the graffiti have been reported to the police.
This old Scandinavian symbol was notably used by the Hitler Youth and the 7th SS Volunteer Mountain Division Prinz Eugen during the Second World War.
It is also the emblem of the Odal Nazi group, which takes its inspiration from the Norwegian ultra-nationalist Anders Breivik. He murdered tens of young socialist activists on Utøya island and carried out the attacks in Oslo on 22 July 2011, resulting in a total of 77 dead.
Today the Odal rune is used by small groups of neo-Nazis to illustrate the desire to maintain a national population "of pure stock" and drive the Muslims out of Europe.
In recent days, other Odal runes made their appearance at the Boulevard Robert Schumman bridge in Limoges, and a Celtic cross accompanied by the mysterious acronym "NRF" and a pig's head was found on the window of a kebab restaurant at Palais-sur-Vienne.