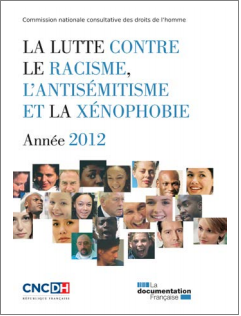 Last week the Commission nationale consultative des droits de l'homme (National Consultative Commission on Human Rights, CNCDH) released its annual report on racism, antisemitism and xenophobia in France.
The report found that there was a 30% increase in anti-Muslim incidents in 2012 – 53 acts (up from 38 in 2011) and 148 threats (up from 117) – confirming the trend in 2011 when there was a rise of 34%.
CNCDH president Christine Lazerges argues that while antisemitism is cyclical, anti-Muslim racism is more worrying. "We are dealing with a much more structural phenomenon, as we see an increase for the past three consecutive years," she states. "Numerically the figures are small, but they show only the visible part of the iceberg."
The CNCDH points out that this takes place against a background of rising hostility towards the Muslim community in France. An opinion poll commissioned by the CNCDH for the report found that 55% of respondents thought that Muslims form a group separate from society (up 4% from 2011 and 11% from 2009), while only 22% held a positive opinion of Islam (down 7% from 2011).
The CNCDH calls for a real political strategy to educate the public in the struggle against prejudice and to promote the values of equality, tolerance and humanity. It reminds politicians of their duty to set an example by showing responsibility in their statements about immigration, integration and minority communities. The CNCDH also urges government departments to improve their collection of statistics about racist incidents.
You can read the CNCDH's summary of its findings here and download the full report here.