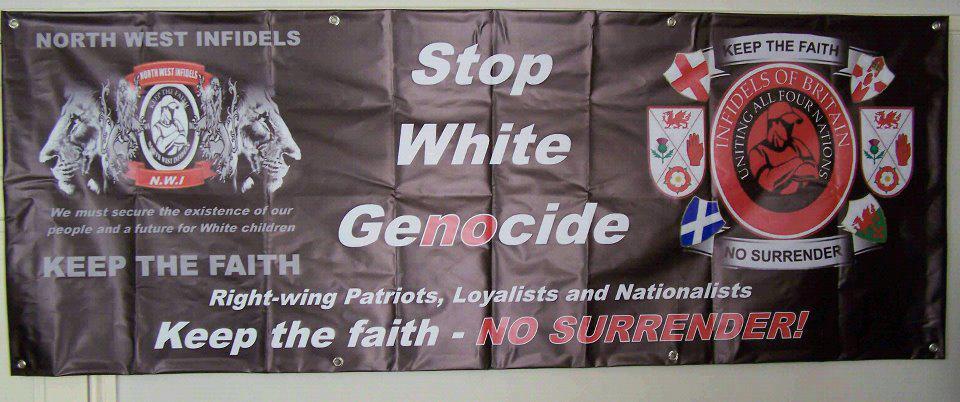 Five men believed to be linked to the far-right English Defence League have been arrested on suspicion of stirring up racial hatred.
Police said that officers working with the North East Counter Terrorism Unit swooped to arrest the men, who are members of the North West Infidels – a splinter group of the EDL. The arrests are in connection to a series of alleged racist comments posted on social networking sites, including Facebook.
After news of the arrests spread, rumours surfaced online suggesting that John "Snowy" Shaw, who is thought to be the leader of the group and live in Knaresborough in North Yorkshire, was among those arrested as part of the operation. Police, however, denied he was one of the five detained today.
Officers confirmed that a 43-year-old man from Northumbria; a 46-year-old man from County Durham and an 18-year-old man from Merseyside were arrested, along with a 21-year-old man from Barnsley and a 56-year-old man from north London. All five were taken to local police stations to be interviewed.
A spokesman for the North East Counter Terrorism Unit added that officers took computers, laptops and mobile phones after searching the men's addresses and others in Knaresborough and Leeds.
The two men from Northumbria and north London have been released on bail, pending further enquiries, a spokesman said. Those from County Durham, Merseyside and Barnsley remain in custody.