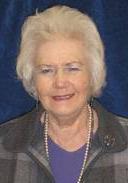 A Sherborne councillor, who was accused of describing "all Muslims as terrorists" during an equality and diversity training session, has been found guilty of breaching the code of conduct.
Former mayor Marjorie Snowden, a town and district councillor, was sanctioned by West Dorset District Council's standards committee on Wednesday, when the panel unanimously decided she had failed to show a former council officer respect during the training session.
Investigating officer Roger Greene presented a report which recommended she had breached the code of conduct relating to lack of respect after two complaints were made.
Sue Bickle, a community development team leader and lead officer for equalities at the district council at the time, and Molly Rennie, a district councillor for Dorchester, filed the complaints relating to an equalities and diversity training session held at West Dorset District Council on June 28, 2012.
Will Sherborne Conservatives be taking disciplinary action against Snowden? Don't bet on it. Her fellow Tory councillor, deputy mayor Dominic Elliott, told the standards committee "I feel Mrs Snowden's questions were acceptable in any debate or discussion".