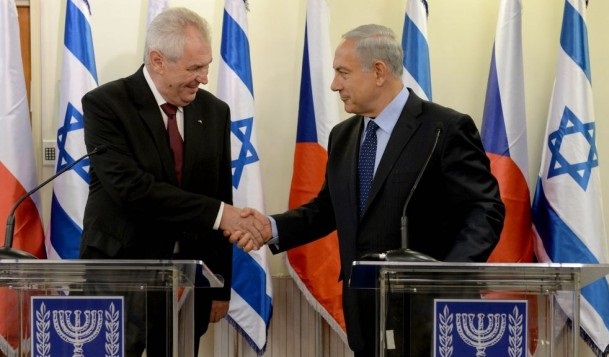 Czech president Miloš Zeman will not apologize for his recent statement linking the Islamic ideology with violence, his spokesman Jiří Ovčáček told the Czech News Agency today, reacting to critics' demand that Zeman apologize.
The apology is claimed by the Organisation of Islamic Cooperation (OIC), indignant at the statements Zeman made at the May 27 celebration of the Israeli Independence Day in Prague. Zeman, commenting on a previous attack in the Jewish Museum in Brussels, said the Islamic ideology is behind similarly motivated violent attacks.
"The president definitely does not intend to apologize, because he would consider the quotation of the holy Islamic text a blasphemy," Ovčáček said.
Zeman in his speech recalled that the Muslim fanatics had detained 200 young Christian girls in Nigeria, and that a repugnant murder attack occurred in the core of the EU. "I will not be calmed down by statements that it is only small marginal groups. I believe, on the contrary, that this xenophobia and this racism or anti-Semitism stem from the very nature of the ideology, on which these fanatic groups rely," Zeman said.
OIC Secretary General Iyad bin Amin Madani has expressed disappointment at Zeman's words.
However, these words correspond with Zeman's previous statements on Islam in which he compared "the believers in the Quran to anti-Semites and racist Nazis" and said "the enemy is the anti-civilization that spreads from northern Africa to Indonesia, an area with two billion inhabitants," Amin Madani said.
Zeman also annoyed Muslims last autumn when he suggested that the Czech embassy in Israel should be moved from Tel Aviv to Jerusalem. This statement was condemned not only by the OIC, an association of 57 countries acting on behalf of the Islamic world, but also by the Arab League.