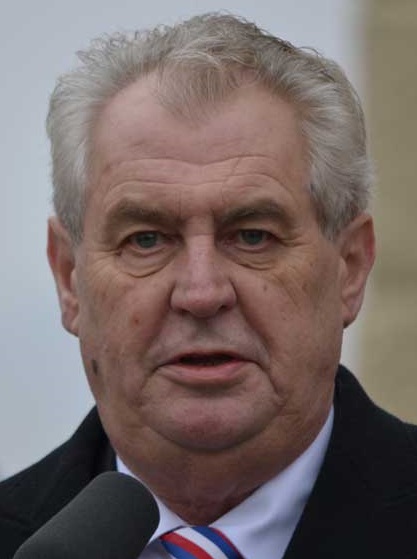 Islamic ideology rather than individual groups of religious fundamentalists is behind violent actions similar to the gun attack at the Jewish Museum in Brussels that killed four people, Czech President Miloš Zeman said Monday at the Israeli Embassy in Prague.
Two Israeli tourists and a member of the museum staff were killed by an unknown shooter Saturday, and another staff member died of his injuries Sunday.
"I will not be calmed down by statements that it is only small marginal groups. I believe, on the contrary, that this xenophobia and this racism or anti-Semitism stem from the very nature of the ideology on which these fanatical groups rely," Zeman said.
He said one of the sacred texts of Islam calls for the killing of Jews.
Zeman said he would also sharply criticize fanatics who planned to kill the Arabs. "However, I have heard of no movement calling for the massive murder of Arabs, but I know about an anti-civilization movement that calls for the massive murdering of Jews," he said.
Zeman is known for his criticism of international terrorism and its links to Islam. He repeatedly called for resolute opposition to violent terrorist actions during his official visits abroad.
Zeman said he attended the reception held on Israel's Independence Day out of "solidarity with a friend."