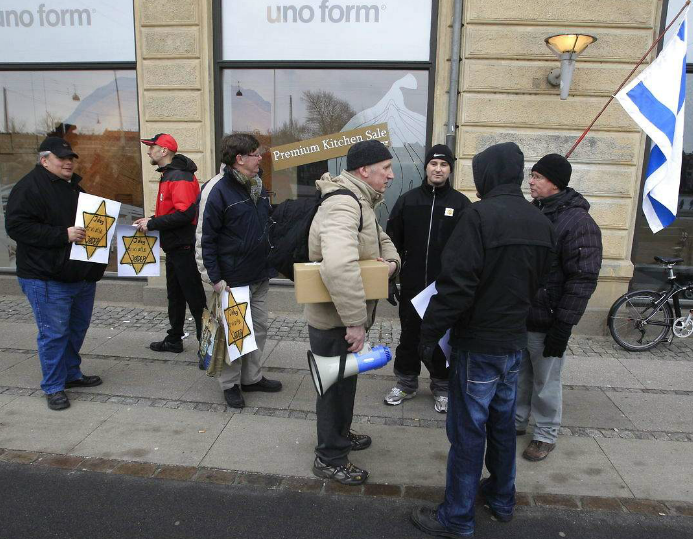 The Anti-Muslim organisation Stop Islamisation of Denmark (SIAD) held a march Saturday morning in support of the city's Jewish population, which has reported increasing levels of discrimination.
While only a few dozen SIAD supporters attended, hundreds of demonstrators from anti-fascist networks turned out for a counter-demonstration against SIAD, who they accuse of capitalising on the discrimination of Jews in order to promote a racist agenda.
Participants in the counter-demonstration attempted to approach the SIAD demo, which caused police to block off Dronning Louises Bridge and Frederiksborggade. Some of the counter demonstrators fired off maroons and roman candles and 32 of the anti-fascist demonstrators were arrested.
SIAD and left-wing protesters have faced off before, including at last March's European Counter-Jihad Meeting in Aarhus, which attracted right-wing groups such as the English Defence League. At that rally, some 4,000 counter-demonstrators massively outnumbered the few hundred anti-Islam participants.