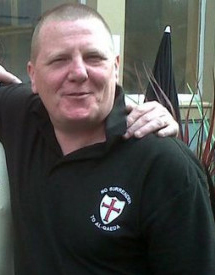 Far-right extremists will descend on Shotton Colliery next month to protest over plans to turn a former pub into a Muslim education centre.
Members of the English Defence League (EDL) will hold what they say will be the "first of many" regional demonstrations in the village. It comes after, the EDL says, residents contacted the organisation after Durham County Council passed plans to turn the former Melrose Arms pub into a Muslim educational centre in May.
The EDL says it will be supported by other Defence Leagues and North East Infidels during the demonstration, on December 1.
EDL regional organiser Alan Spence told the Star: "We can confirm that this demo will be the first of many in Shotton Colliery until the council listen to the local residents and refuse planning permission for this Muslim education centre that the local community does not want, or need.
"We have contacted Durham Constabulary and are working with them to ensure that this protest remains peaceful with minimal disruption to the local community."
But Easington MP Grahame Morris said: "It's outrageous that people are stirring up feelings in this way. These are just ordinary Muslims in the community, it's ludicrous to try and stir up feelings in this fashion."
Peterlee Star, 21 November 2012
Via ENGAGE
Alan Spence is a former British National Party parliamentary candidate. Last December he was given a 7-month prison sentence for his part in an EDL attack on a left-wing meeting at Tyneside Irish Centre. Two months earlier, two EDL members were each sentenced to a year in prison after smashing the window of an Asian-owned chop in Shotton Colliery and daubing racist graffiti on the wall.