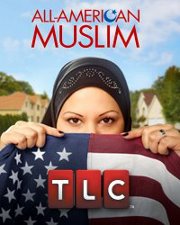 At least two advertisers have withdrawn commercials from "All-American Muslim," a new series on the TLC cable channel, since an activist organization called the Florida Family Association condemned the show. But others cited by the organization as pulling out as sponsors are disputing the claim.
The organization has attacked the series as propaganda that obscures "the Islamic agenda's clear and present danger to American liberties and traditional values." The series, which has been on TLC at 10 p.m. Sunday since mid-November, follows the lives of five Muslim-American families in Dearborn, Mich., a Detroit suburb with a sizable Muslim population.
The organization says 65 companies have left the show since it began urging advertisers to withdraw their support. Among those that have were Kayak, the travel Web site, and Lowe's, the home-improvement retailer.
However, at least three of the companies that the Florida Family Association included on its list of 65 say they have not followed the organization's call to end their sponsorships.
"We didn't pull" commercials from "All-American Muslim," John W. Faulkner, a spokesman for the Campbell Soup Company in Camden, N.J., said on Tuesday. Other Campbell Soup commercials "could run in subsequent episodes," he added.
The appearance of Campbell Soup spots during the series was part of a purchase of commercial time on TLC "between 7 and 11 p.m.," Mr. Faulkner said, rather than a specific request to be in that show. "We certainly support diversity and inclusion," he added, "and we market to everybody here in the United States, including Dearborn, Michigan."
Another advertiser on "All-American Muslim," Sears Holdings, which owns Sears and Kmart, also took issue with the contention that it had withdrawn from the show. "Any claim that we pulled our advertising in response to concerns about this show are inaccurate," Chris Brathwaite, a spokesman for Sears Holdings in Hoffman Estates, Ill., wrote in an e-mail.
The company's commercials previously appeared during "All-American Muslim," he said, "as part of a general media buy that was not specific to any particular programming." "Sears Holdings is proud to serve a diverse customer base," Mr. Brathwaite said, "which represents a true cross-section of America."
A third company, Bank of America, also disputed the characterization of its adplans for "All-American Muslim." Bank of America was scheduled to run a spot in one episode, on Nov. 27, said Ernesto Anguilla, a spokesman in Boston, and it ran as planned. "We had a schedule all along," he added, "and it was set to expire when it did."
TLC declined to comment on the matter, other than to say that "there is strong advertiser support for the show."