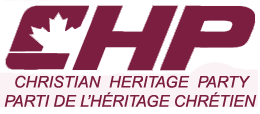 The federal Christian Heritage Party is calling for a national moratorium on immigration from Muslim countries to curb increasing radical Islamist power in Canada.
Mike Schouten, CHP candidate for South Surrey-White Rock-Cloverdale, admits his party's stance on this issue will likely result in charges of racism. But he says it's about protecting Canadian values as outlined in the Charter of Rights and Freedoms. "This issue, because of the climate of political correctness, is not allowed to be talked about," Schouten noted.
The CHP's call for the moratorium comes on the heels of British Prime Minister David Cameron's recent speech at the Munich Security Conference. His nation's "hands-off tolerance" approach to immigrants who reject Western values has failed, he admitted. "I believe it's time to turn the page on the failed policies of the past."
Shouten considers Cameron's comments "powerful". "Prime Minister Cameron's acknowledgment that multiculturalism has, in essence, been a failure shows just how complacent the West has been towards radical Islam." At issue, Schouten argues, is the attempt to import Islamic sharia law into Canada.