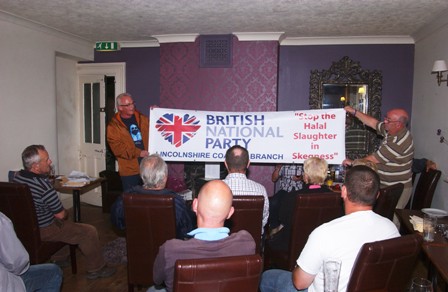 Management of a halal abattoir say they wish to thank a BNP leader for the attention brought by their party, as meat orders are on the up worldwide.
The slaughter house, based in Heath Road, Skegness, has roused mixed opinions among the community but business has improved thanks to details about its opening being posted on many websites across the internet.
Mr Patel, part management of Premier Halal Ltd, who did not wish to give his first name, said the site had been open about a month and it was trading, with local staff from the area employed.
"I want to thank Nick Griffin, the abattoir has been advertised on lots of meat websites and this has improved business. We have had meat orders from Poland and Germany," said Mr Patel.
He made the remarks after the British National Party announced plans for another day of action over the issue.