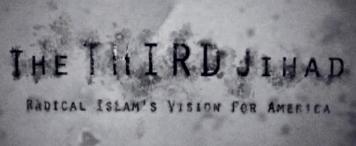 NEW YORK — Mayor Michael Bloomberg said Tuesday that New York police used "terrible judgment" in showing officers undergoing counterterrorism training a graphic, hard-hitting film that says Muslim extremists are bent on establishing a worldwide Islamic regime.
Bloomberg said police have stopped showing "The Third Jihad," a 72-minute documentary-style movie that has been branded inflammatory by some Muslim groups and was bankrolled, according to The New York Times, by a conservative group called the Clarion Fund.
"Somebody exercised some terrible judgment," Bloomberg said in Albany. "As soon as they found out about it, they stopped it."
The criticism was unusual for Bloomberg, who in recent months has vigorously defended the police department's counterterrorism efforts after an Associated Press investigation exposed a secret program to gather intelligence on Muslim neighborhoods.
Bloomberg said neither he nor Police Commissioner Ray Kelly knew about the film being shown.
"The Third Jihad" shows TV images of Hezbollah rocket attacks, children being held hostage by Muslim militants, and a woman it says was arrested in Iran for wearing immodest clothing. It shows images it says were taken from Islamic videos and websites, including a doctored picture of an Islamic flag flying over the White House.
It accuses Muslim extremists of posing as moderates and charges several Muslim organizations with being soft on terrorism. It accuses Middle Eastern studies departments at some American universities of supporting hard-line religious governments.
The film is narrated by M. Zuhdi Jasser, president of the American Islamic Foundation for Democracy, based in Phoenix.
Associated Press, 24 January 2012
See also "NYPD screened Islamophobic film for cops on a 'continuous loop'", Gothamist, 24 January 2012
And "CAIR: Docs reveal 1500 NYPD officers viewed anti-Muslim film", CAIR press release, 24 January 2012
Update:  See "In shift, police say leader helped with anti-Islam film and now regrets it", New York Times, 24 January 2012
Update 2:  See "Hateful film", New York Times editorial, 24 January 2012