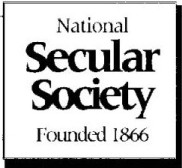 The Bishop of Rochester, the Rt Rev Michael Nazir-Ali, this week claimed the influence of Christianity had been practically wiped out in recent decades, destroying Britishness and leading to the breakdown in family life and an increase in drunkenness and violence.
The bishop, a leading conservative who believes the Church of England should be doing more to convert Muslims, then warned that radical Islam is starting to fill the "moral vacuum" left by the decline in Christianity, which could lead to different values taking hold.
But his words have been condemned by some groups who have accused him of spreading fear and intolerance, and of putting across a similar message to the far-right British National Party.
Terry Sanderson, president of the National Secular Society, said: "Dr Nazir-Ali's remarks are ill-advised, dangerous and manipulative. He is playing a very dangerous game with these repeated scaremongering tactics against Muslims, and risks doing the BNP's work for them. He risks creating even more hostility towards the Muslim community in this country – and community relations are already very fragile in some places."
The NSS, which campaigns against what it calls the privileged position of religious groups in society, called on the Archbishop of Canterbury to discipline the bishop for his remarks and prevent him from making "further inflammatory statements".
---
We couldn't agree more. However, we can't avoid noting some double standards here. If the National Secular Society is genuinely concerned about irresponsible attacks on Islam giving assistance to the fascists they could start by dissociating themselves from NSS member Pat Condell, whose Islamophobic rants on YouTube have been applauded by Terry Sanderson. It would appear that the incitement of hostility towards the Muslim community is OK with Sanderson when it's done by fellow secularists.
See also Inayat Bunglawala at Comment is Free and the excellent leader in today's Guardian.
For the BNP's endorsement of Nazir-Ali, see here.