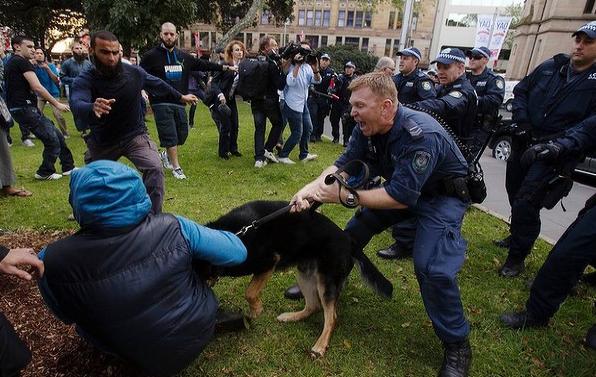 South Australian Liberal senator Cory Bernardi has linked violent scenes between Muslim protesters and police in Sydney to multiculturalism, just days ahead of a major speech by businessman and migrant Frank Lowy.
Mr Lowy is to deliver the inaugural Australian Multicultural Society lecture on the benefits of a multicultural society at Parliament House in Canberra on Wednesday.
"The naive cling to the romantic idealisation of the generations of migrants who have successfully settled in Australia, thinking things will continue just as they have in the past," Senator Bernardi said in a post on his website on Monday.
"They proclaim multiculturalism as a triumph of tolerance when in fact it undermines the cultural values and cohesiveness that brings a nation together."
Senator Bernardi said the events in Sydney should be a wake-up call and he had warned colleagues for years that the violence seen in Western Europe a decade ago could happen here.
"It should serve as a wake-up call to the naive and just plain foolish who are in denial that a significant problem is emerging in Australia," he wrote on his website.
"When are our political and community leaders going to wake up to the fact that what is going on here is exactly the same process that has caused such chaos in some comparable nations?"
Six police were injured, along with 17 others, during violent clashes on Saturday when a group of about 200 Muslims protested in Sydney over an anti-Islam film made in the US.
See also "Protests are a 'wake-up call' to Australians in denial: Bernardi", The Age, 17 September 2012
Media coverage of Saturday's clashes between Muslim protestors and police has unsurprisingly placed the blame exclusively on the protestors. For an alternative view see the eyewitness report from Green Left Weekly.