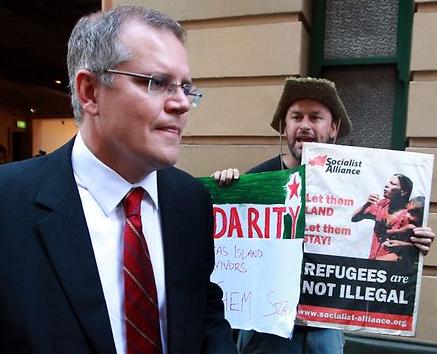 Embattled Opposition immigration spokesman Scott Morrison has rejected as gossip a report that he urged shadow cabinet to take advantage of fears about Muslims.
A Fairfax report says Mr Morrison urged the Coalition to capitalise on electorate fears of "Muslim immigration", "Muslims in Australia" and Muslim migrants' "inability to integrate".
The report says Mr Morrison's suggestion was slapped down by senior Liberals including Julie Bishop and Philip Ruddock, but the Opposition has been under pressure over reports of a continuing split within the party over the issue.
Prime Minister Julia Gillard called on Opposition Leader Tony Abbott to set the record straight and confirm if the discussion took place. She also called for Mr Morrison to be sacked if he did suggest the Coalition pursue a discriminatory immigration policy.
Former Liberal prime minister Malcolm Fraser, a strong supporter of multiculturalism, told ABC Radio he was not surprised about the alleged discussion. "It's what I would have expected of Scott Morrison. I think that is politics at its very, very basest. I really do," he said. "I wouldn't tolerate such views. My government would not have tolerated such views."