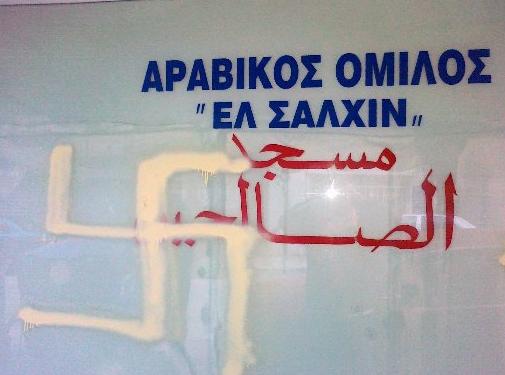 Unknown arsonists set fire to a makeshift mosque in Athens early on Sunday, causing damage but no injuries, police said.
The arsonists broke a window of the ground-floor flat used for religious practices in the district of Kallithea around 2:00 am SA time and threw incendiaries inside, a police source told AFP. Greek news reports said a Nazi swastika was painted on the flat's windows.
Makeshift mosques in rented flats and disused warehouses are often targeted in racist attacks in Greece. Thousands of Muslims from Arab nations, Africa and the Indian subcontinent live and work in Athens without official prayer sites or a cemetery, despite years of promises by successive Greek governments.