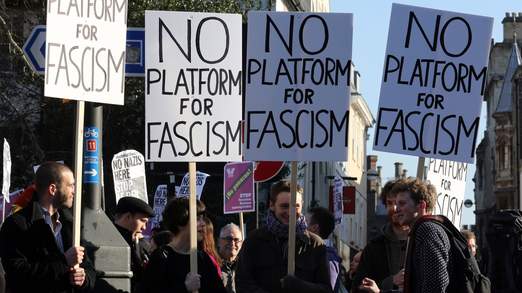 About 200 people have protested in Cambridge ahead of the French politician Marine Le Pen's appearance at a university debating society.
The leader of France's far-right party Front National was invited to speak by the Cambridge Union Society. The society's president, Ben Kentish, said: "To silence views we might find extreme or abhorrent is a dangerous step in a bad direction."
The protest has been organised by Unite Against Fascism. Sabby Dhalu, joint secretary from the the anti-fascist group, said it was not against freedom of speech.
"We have to remember the total devastation of the fascist-led World War II, when almost 70m people lost their lives worldwide," she said. "Those people who lost their lives did so in name of freedom – it's the fascists who oppose freedom."
See also Huffington Post, 19 February 2013