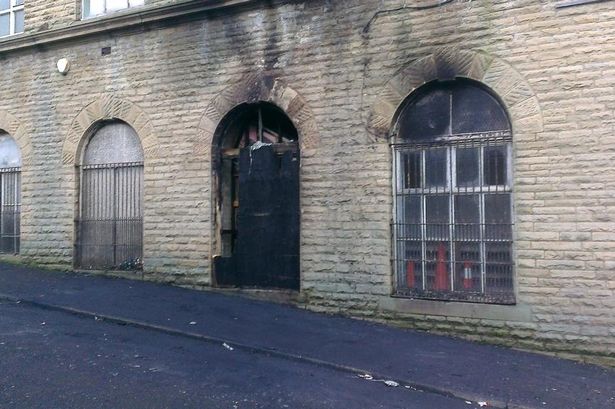 A mosque has been damaged during a nearby arson attack on a caravan.
Firefighters from Hyndburn were called to Richmond Hill Street in Accrington to tackle the torched caravan parked on the road.
The flames spread to the nearby mosque causing severe damage to two windows and the heat caused damage to two other windows.
Another nearby car also suffered heat damage during the incident at around 9pm on Monday, December 15.
Lancashire Police said they are treating the caravan fire as suspicious and are working with the fire and service to establish a cause.
A Lancashire Fire and Rescue Service spokesperson said: "When we got there the caravan was on fire on the road next to the building and there was concern it might spread. The initial call to us indicated there might have been people trapped inside the building but that wasn't the case and all the people were accounted for.
"The caravan was completely destroyed and it did affect some of the windows on the building. We are working with the police to determined the cause."
Anyone with information call police on 101.