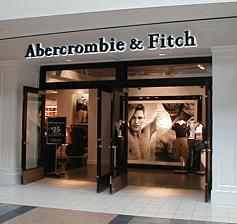 Abercrombie & Fitch is having a hard time proving in court that the Muslim headscarf worn by an employee who was fired in 2010 hurt the clothing company's sales, Law360 reports.
On Tuesday, when a federal judge in California pressed attorney Mark Knueve, who is representing Abercrombie, if he or any of his witnesses had financial records to show the woman's hijab hurt sales, Knueve said he didn't.
"A defendant says we're harmed but provides no real evidence?" Judge Yvonne Gonzalez Rogers retorted, according to the report. "And you want me to grant summary judgment [in your favor]?"
The U.S. Equal Employment Opportunity Commission (EEOC) originally sued Abercrombie in 2011 on behalf of Hani Khan, the Muslim woman who says she was fired from a Hollister store in a California mall in 2010 because she wore a hijab to work. (Abercrombie owns Hollister.)
According to the EEOC's lawsuit, Khan was wearing the religious garment when she interviewed for the job in October 2009 and during the first four months she worked at the San Mateo, Calif., clothing store.
Yet in February 2010, when a visiting district manager saw her wearing it and spoke with one of the store's human resources employees, they decided the headscarf violated the store's controversial "Look Policy," which critics have said is usually interpreted to mean white, muscular and thin.
On Wednesday, Abercrombie spokesman Mackenzie Bruce told The Huffington Post the company does not discriminate based on religion and that it grants religious accommodations, including for hijabs, when such accommodations are considered "reasonable."
The spokesman refused to comment on the pending litigation, as did the EEOC and the law firm representing Abercrombie (Vorys, Sater, Seymour and Pease LLP).
This isn't the first time Abercrombie has been in trouble over this issue. In 2009 the clothing store was found guilty of discrimination and ordered to pay $20,000 to a 19-year-old Muslim college student who was refused a job because her hijab violated the store's "Look Policy."