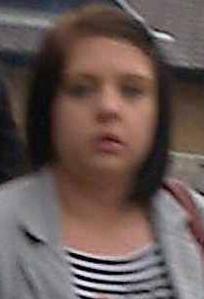 A girl who posted offensive comments in response to a man's Facebook rant about dead soldiers, has been sentenced by a court and told she can't hide behind the "virtual world" of the internet.
Amy Wilby, 20, admitting posting grossly offensive messages on the social networking site, when she appeared at Kirklees Magistrates' Court in Huddersfield. Her comments were made in response to Azhar Ahmed's rant that "all soldiers should die and go to hell", made two days after the deaths of six British soldiers in Afghanistan.
Wilby's comments are too extreme to print in full in a family newspaper. But they saw her slapped with a community order after District Judge Marie Mallon told her that she could not hide behind a "virtual world" when airing her views.
Wilby, of Gladstone Court in Dewsbury, was a teenager when she made the comments on her personal profile page on March 9. Vanessa Schofield, prosecuting, said that following Ahmed's comments numerous other people posted angry responses on Facebook. Many were cautioned but police decided to charge Wilby.
Judge Mallon was told that she posted five comments on her profile page under Amy Jane Wilby. In one she made a vile sexual statement regarding Ahmed and his religion. One statement that can be printed read: "I wasn't racist until I read this." Judge Mallon was told that following these messages police tracked Wilby down and looked at her phone.
She sentenced her to a 12 month community order, including 15 days of activity and 100 hours of unpaid work. Judge Mallon told Wilby that she would also have to pay £85 court costs.
Huddersfield Daily Examiner, 12 October 2012
---
Evidently Wilby is the individual who was bailed back in June on suspicion of inciting racial hatred.
Without seeing the offending messages it is difficult to say for certain, but based on the description in the Examiner report, which indicates that Wilby's posts were far more extreme than the comments made by Azhar Ahmed, and given that she herself stated that she was a racist, it is difficult to see why she wasn't charged with that much more serious offence.
So, as things stand, the outcome of all the online hatred and death threats provoked by Azhar Ahmed's arrest would appear to be that four people have been cautioned and just one has been prosecuted. When a well-known EDL supporter like Lacette Brooks, for example, posted the comment "Fuckin die cunt!" on the EDL's Facebook page, why wasn't she charged with any offence?
Update:  It looks as though Wilby in fact posts on Facebook under the name of "Amy Jayne Wilby" and is a supporter of both the EDL and the BNP (among her "likes" is a Facebook page titled "Nick Griffin for Prime Minister. BNP has some outstanding policies!").