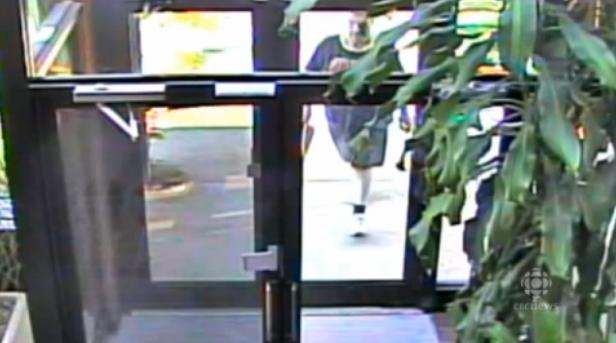 The Saguenay police department is looking for a person of interest in the attack against a mosque in Chicoutimi, after a Radio-Canada surveillance camera captured video of a man dropping off a letter that could be linked to the attack.
Spokesman for the Saguenay police department, Bruno Cormier, says the man is an important witness, but is not considered a suspect at this time.
A substance that appears to be pig's blood was sprayed on the front of the mosque Saturday, and a letter containing hate comments was also left at the scene. An identical letter was left at the local Radio-Canada building.
Police released images captured by one of the surveillance cameras in the Radio-Canada building, showing an elderly man wearing shorts and a dark sweater leave an envelope at the entrance shortly after 5 p.m.