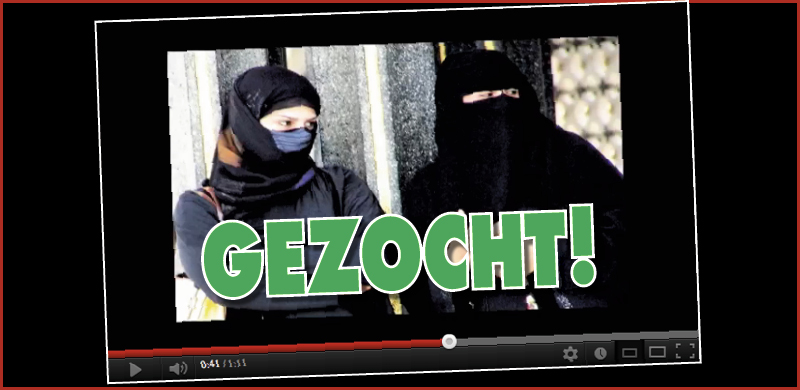 'Wanted!' Vlaams Belang video offers reward for shopping veiled women to police
Belgian right-wingers have offered to pay a 250 euros ($310) bounty to anyone who reports a veiled woman to police, they said on Tuesday, in the wake of face veil riots in Brussels.
Filip Dewinter, a senior figure within Vlaams Belang, a right-wing party, told Reuters the riots had made police apprehensive about enforcing the burqa ban and that the payment should put pressure on authorities to further enforce it. "It's a textile prison for the women who have to live under it," he said.
It comes after protesters hurled bins and metal barriers at a Brussels police station last week after a Muslim woman was arrested for refusing to remove her face veil, or niqab.
A Brussels police spokesman said he was unaware of the money being offered, but said any officer who sees a woman wearing a niqab would issue a penalty. "When someone is breaking the law we always have to intervene, demonstrations or no, the niqab is prohibited," he said.
Women in Belgium risk a maximum fine of 150 euros if they wear a full face veil in public. Belgium and France both banned the wearing of full veils in public last year.
Dewinter said he was not aware how many people had already responded to the offer of a bounty.