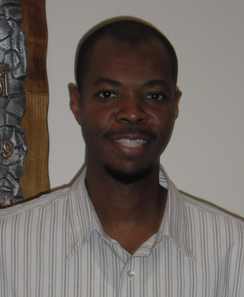 In April of this year, Saadiq Long, a 43-year-old African-American Muslim who now lives in Qatar, purchased a ticket on KLM Airlines to travel to Oklahoma, the state where he grew up. Long, a 10-year veteran of the US Air Force, had learned that the congestive heart failure from which his mother suffers had worsened, and she was eager to see her son. He had last seen his mother and siblings more than a decade ago, when he returned to the US in 2001, and spent months saving the money to purchase the ticket and arranging to be away from work.
The day before he was to travel, a KLM representative called Long and informed him that the airlines could not allow him to board the flight. That, she explained, was because the US Department of Homeland Security (DHS) had placed Long on its "no-fly list", which bars him from flying into his own country.
Long has now spent the last six months trying to find out why he was placed on this list and what he can do to get off of it. He has had no success, unable to obtain even the most basic information about what caused his own government to deprive him of this right to travel.
He has no idea when he was put on this list, who decided to put him on it, or the reasons for his inclusion. He has never been convicted of any crime, never been indicted or charged with a crime, and until he was less than 24 hours away from boarding that KLM flight back to his childhood home, had received no notice that his own government prohibited him from flying.
As his mother's health declines, he remains effectively barred from returning to see her. "My mother is much too sick to come visit me, as she has difficulty now even walking very short distances," Long told me in an interview Sunday in Doha, the sleek, booming capital city of America's close Gulf ally, where the former Senior Airman and Staff Sergeant has lived for several years.
"I don't understand how the government can take away my right to travel without even telling me," he said. What is most mystifying to him is that he has spent the last decade living and working, usually teaching English, in three countries that have been very close and compliant US allies: Egypt, United Arab Emirates, and now Qatar. "If the US government wanted me to question or arrest or prosecute me, they could have had me in a minute. But there are no charges, no accusations, nothing."
As compelling as Long's story is, it is extremely common.