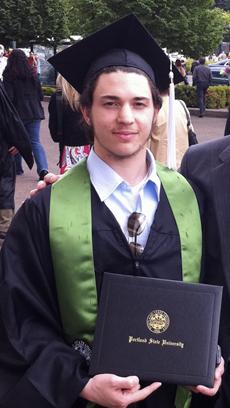 A 23-year-old Muslim convert who traveled by train and boat from the West Coast to England because of his apparent placement on the no-fly list has been detained in Great Britain.
Michael Migliore of Oregon tried unsuccessfully for months to fly to Italy, where he planned to live with his mother.
Migliore says he was told he is on the no-fly list, though U.S. officials refuse to confirm it. He believes he's on the list because he refused to cooperate with FBI agents who wanted to question him after an acquaintance was charged in a plot to bomb a Christmas tree lighting ceremony in Portland.
He ended up taking a trans-Atlantic cruise that arrived in England Tuesday. His mother says British police told her that he'd been arrested.
Associated Press, 12 September 2011
See also CAIR press release, 12 September 2011
Update:  See "US citizen to Italy after detention in England",Associated Press, 12 September 2011