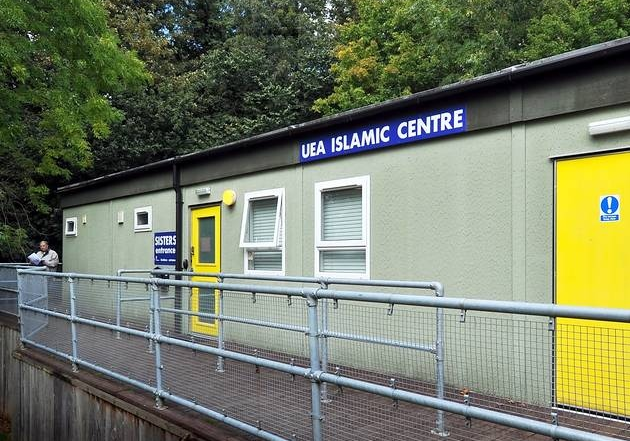 Controversial plans to close the Islamic Centre at the UEA have been put on hold, and plans have been lodged to renew temporary permission for it to remain on campus until 2014.
The university planned to shut the centre and adapt the existing multi-faith chaplaincy building to meet the needs of its Muslim students. But following protests by students, the university has decided to keep the centre open. The building is used for Friday prayers by Islamic students at the UEA, plus members of the local community.
A UEA spokesman said: "The University of East Anglia is committed to meeting the needs of the diverse range of faith groups within the campus community. Following recent discussions about our current religious facilities, the university has decided to develop a long-term policy for future provision of appropriate prayer facilities for followers of the key world faiths.
"UEA's governing body, University Council, will meet to discuss these matters in due course. In the meantime, both the multi-faith chaplaincy and the building housing the current Islamic prayer facility will remain open."
The Union of UEA students has welcomed the decision and called for the university to consult students over its long-term policy on campus faith provision.
Norwich South MP Simon Wright, who previously raised concerns over the closure, said: "I went to a very well-attended prayer session at the centre on a Friday, and I think it's a very wise decision. The university recognises that it's important to have such a facility for its recruiting efforts. The centre was also referred to in the university's prospectus for the coming year. I think it's a very sensible move to take this step."
The UEA has applied to Norwich City Council to renew temporary permission for the centre to remain on campus until June 30, 2014.